Meet the PreK Admininstrator
Mrs. Tammy Godish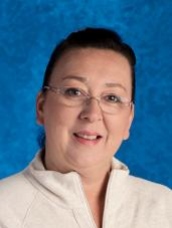 Mrs. Tammy Godish developed and opened Precious Lambs Preschool in Milwaukie Oregon. She taught there for seven years before relocating to Grace Lutheran School in 2009 to start a new program. Tammy graduated from David Douglas High School in 1989 and attended Clackamas Community College.
Tammy spent five years in safety education for the commercial construction trade, before returning to her first love, early childhood education. She has completed additional courses in child psychology, home and school connections, curriculum development, and is currently working on an additional certification through the WELS Synod.
Tammy and her husband, Michael have three children. Adam, Calista, and Hunter have all attended Grace Lutheran School. The Godish family also attends and is members of Grace Lutheran Church in Portland.
Mrs. Godish is currently the director of Precious Lambs Preschool and responsible for development of the preschool program and its curriculum. She believes that each child is a precious, unique creation of God. As teachers, we have the great privilege and responsibility of caring for and nurturing each child in a well rounded environment of academics, fun, and spiritual development.