Teachers
Mrs. Tammy Godish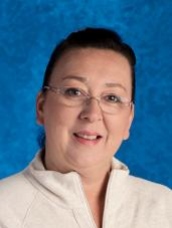 Mrs. Tammy Godish developed and opened Precious Lambs Preschool in Milwaukie Oregon. She taught there for seven years before relocating to Grace Lutheran School in 2009 to start a new program. Tammy graduated from David Douglas High School in 1989 and attended Clackamas Community College.
Tammy spent five years in safety education for the commercial construction trade, before returning to her first love, early childhood education. She has completed additional courses in child psychology, home and school connections, curriculum development, and is currently working on an additional certification through the WELS Synod.
Tammy and her husband, Michael have three children. Adam, Calista, and Hunter have all attended Grace Lutheran School. The Godish family also attends and is members of Grace Lutheran Church in Portland.
Mrs. Godish is currently the director of Precious Lambs Preschool and responsible for development of the preschool program and its curriculum. She believes that each child is a precious, unique creation of God. As teachers, we have the great privilege and responsibility of caring for and nurturing each child in a well rounded environment of academics, fun, and spiritual development.
Mrs. April Cohrs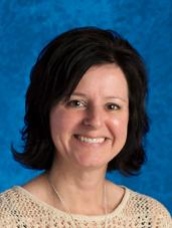 Mrs. April Cohrs was called to teach preschool at Grace Lutheran Church in 2006, and relocated to Grace Lutheran School in 2009.

She graduated from Tillamook High School in 1990, and from The Bradford School in Portland, OR, specializing in medical office administration and assistance. In her early career, she worked at medical offices in Tillamook and Sweet Home, OR. In 2007, Mrs. Cohrs' ongoing professional development includes coursework at Martin Luther College, New Ulm, MN, in Child Psychology (2007) and Learning Experiences Through Play (2013), in addition to regular staff development activities.

Mrs. Cohrs and her husband, Jon, have been married since 1994, and have two children. She was blessed to be a stay-at-home mom during their children's infant and preschool years. Hilary and Elijah completed grades PreK-8 at Grace Lutheran School. Mrs. Cohrs and her family are members of Grace Lutheran Church, Portland, OR. They have hosted several international students in their home. She also loves Disneyland, snow, and cheering for her kids at their activities and sporting events.

Mrs. Erin Siel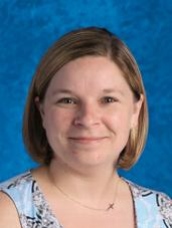 Mrs. Erin Siel began teaching at Precious Lambs Preschool in 2010.
Erin attended Madison High School in Portland and is currently enrolled at Clark College pursuing her Early Childhood Education certificate. Erin grew up in Portland, the second oldest of five siblings. She spent most of her teenage years helping with her younger brothers and sister and was a nanny for several families.
Erin married her husband, Sam, in 2000. They have 3 sons, Christian, Dawson and JT. Their 2 younger boys attended Precious Lambs Preschool and all 3 boys attended Grace Lutheran School. Erin was able to stay home with their children while they were young and ran a small daycare out of her home.
Erin and her family share their home with 2 basset hounds, Rocky and Mia, and a hedgehog named Rosie.