2nd & 3rd Grades
Miss Marilyn Baer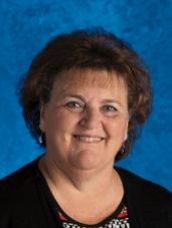 My name is Marilyn Baer and I have been privileged to teach first and second grade here at Grace Lutheran School since 1991.
I grew up in Milwaukie, Oregon and attended the local public schools through my high school years. For college I attended Dr. Martin Luther College in New Ulm, Minnesota. I graduated in 1975 with a Bachelor of Science in Education with a minor in English.
My first teaching position was at St. Paul's Lutheran School in Brownsville, Wisconsin where I taught grades 1-3. In 1977 I was called to teach grades 1-4 at Faith Lutheran School in Tacoma, Washington. During my years in Tacoma, I attended Pacific Lutheran University in Tacoma where I obtained my 5th year certificate and Washington State Teachers' License.
I am very glad to be able to share the love of Jesus with the students of my classroom as well as teach them in all other subject areas. I hope you will consider bringing your children to our school and become a part of our school family.